The International Agritourism Workshop is coming to Vermont!
Vermont Agency for Agriculture, Food and Markets You are invited to join agriculture and tourism professionals from around the world for the International Workshop on Agritourism! This exciting event, taking place in Burlington from August 30 to September 1, 2022, will include educational sessions, poster presentations, hands-on workshops, farm tours and networking events.
Farmers, agricultural service providers, tourism experts and those interested in learning more about agrotourism are all encouraged to participate and share their own knowledge, experiences and expertise. This is a rare opportunity for our state to host this international event!
The $500 registration fee for the three-day conference also includes farm tours on Wednesday afternoons. Details on farm tours are here and the full conference program here.
Registration fees will increase by $50 after July 15, and it looks like the conference might sell out, so don't miss your chance. Register now!
Scholarships are available for agricultural producers in Vermont who wish to participate. Funding for these scholarships is limited, so don't hesitate to apply today!
Vermont Farm to Plate invites you to be part of its 2022 annual in-person gathering on November 10 at Killington Resort. We are looking for workshop proposals and ideas that reflect this year's theme, "Cultivating Connections".
More than ever, we need approaches, models, programs and innovations in the private and public sectors that bring people together and strengthen the environmental, social and economic fabric of our food system.
Do you have an idea for a workshop, training, etc.? Please submit a proposal for a breakout session.
Submission deadline: August 5
The University of Vermont, with support from the Northeast Dairy Business Innovation Center, will offer a series of workshops focused on cow herd health led by Dr. Dayna Locitzer, large animal veterinarian at the Green Mountain Bovine Clinic in NH.
This free series will offer a combination of on-farm and virtual herd health workshops. Open to participants from all geographies.
If you are interested, click here to register. The first in the series is an on-farm workshop at Richardson Family Farm in Hartland, VT on physical examinations of herds and individual cows.
Workshop: July 14, 10am-12pm ET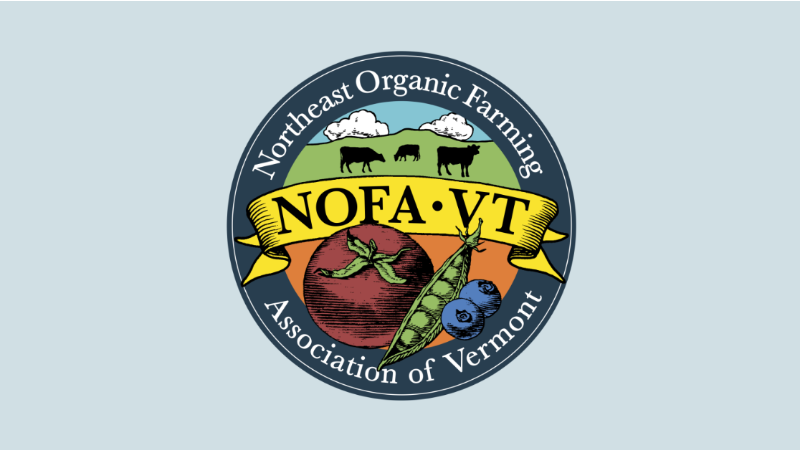 Join NOFA-VT and its co-hosts for a forum with Vermont congressional candidates to hear their vision and priorities for the future of Vermont food and agriculture.
During the forum, you will have the opportunity to hear from several candidates answer questions submitted by Vermonters across the state. Participating contestants include Becca Balint, Sianay Chase-Clifford, Liam Madden, Ericka Redic and Molly Gray.
Registration is mandatory. RSVP to get the info you need to sign up for Zoom!
Forum: July 18 from 7-8:30 p.m. ET
Join this farm walk at the Cedar Circle Farm & Education Center to learn about their climate-friendly farming practices. See firsthand how organic farmers in Vermont are taking action for the climate, protecting natural resources, storing carbon and building resilience. Learn about cover crops, no-till strawberries and cut flowers.
Goodies from the on-site cafe will be provided. Consider arriving early to visit the farm stand or take the self-guided tour to see even more and experience the farm during the height of the growing season!
This event is free and open to everyone. Please RSVP. The rainy date is Sunday, July 17.
Farm Walk: July 16, 4-5:30 p.m. ET