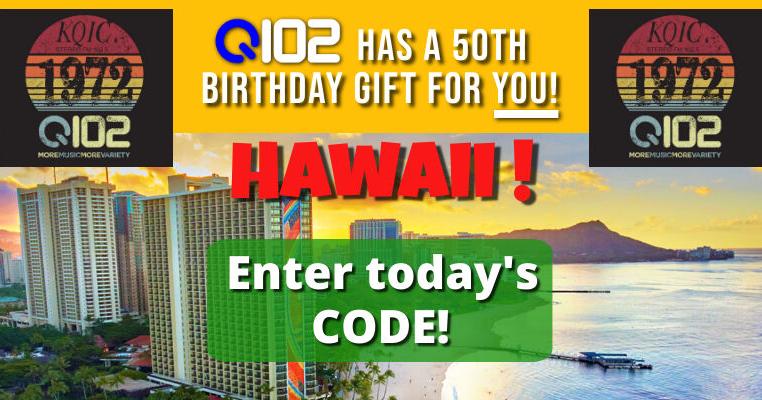 Qualify to win a trip to Hawaii at the Q102 50th Anniversary Party! | Q102
As we celebrate Q102's 50th anniversary, we want to send you to our 50th state: HAWAII! You and a guest will embark on an eight-day Hawaiian adventure at the Hilton Hawaiian Village Waikiki Beach Resort on the island of Oahu, including air travel and excursions. It's a prize package worth up to $8,000!
We are planning a birthday party on Saturday October 8th where our qualifiers will enjoy birthday cupcakes and other goodies while we play fun elimination games to find our winner of this HUGE GRAND PRIZE.
HOW TO QUALIFY: Until September 29 at 5:00 p.m., we release Hawaii or birthday themed codes daily. You'll enter the code here to qualify for a raffle to be part of this 50th birthday party where someone will walk away with the trip to Hawaii! You can register once a day so tune in often and good luck!
Enjoy some of the photos of Hawaii provided by Willmar Travel: