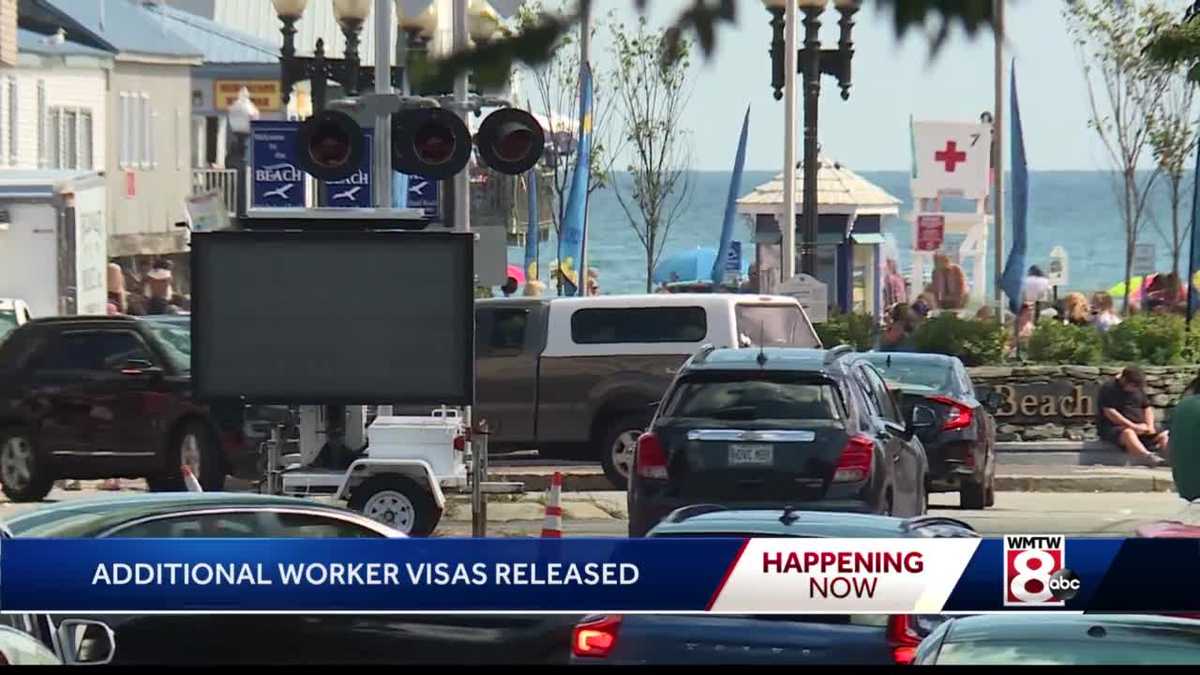 Maine will have additional seasonal workers due to visa expansion
The US Department of Homeland Security will issue an additional 35,000 H-2B visas to seasonal workers from April 1 through September 30. Sen. Susan Collins (R) and Sen. Angus King (D) have advocated for it, and employers in Maine's tourism industry are relieved. "We don't have enough working-age people here in Maine to meet all the seasonal needs that we have in Maine," said Smith, owner of Sebasco Harbor Resort. Employers can apply for H-2B workers if they have seasonal jobs they cannot fill with U.S. workers. Many tourism employers are finding that they cannot fill all of their roles with local workers due to Maine's labor shortage. This shortage is due, in part, to the fact that many Mainers have aged out of the workforce. "We are the oldest state," said Greg Dugal, director of Hospitality Maine. "So if the problem is large nationwide, it's probably the largest here per capita." Most visas will go to workers who have obtained H-2B visas in recent years. The rest is reserved for workers from El Salvador, Guatemala, Haiti and Honduras. As many Americans opted for road trips over the international jet set during the COVID-19 pandemic, Maine has become an increasingly popular summer destination. "We have visitors from all over the world, especially in recent years," Smith said. For Smith, more business is a good thing, but it also means a more pressing need for a full staff. "We know we're going to be very busy as bookings are well ahead of what they usually are," Smith said. "We are delighted, but we want to make sure that we can take care of these guests when they come."
OLD ORCHARD BEACH, Maine —
The US Department of Homeland Security will issue an additional 35,000 H-2B visas to seasonal workers from April 1 through September 30. Sen. Susan Collins (R) and Sen. Angus King (D) have advocated for it, and employers in Maine's tourism industry are relieved.
"We don't have enough working-age people here in Maine to meet all the seasonal needs that we have in Maine," said Smith, owner of Sebasco Harbor Resort.
Employers can apply for H-2B workers if they have seasonal jobs they cannot fill with U.S. workers. Many tourism employers are finding that they cannot fill all of their roles with local workers due to Maine's labor shortage. This shortage is due, in part, to the fact that many Mainers have aged out of the workforce.
"We are the oldest state," said Greg Dugal, director of Hospitality Maine. "So if the problem is large across the country, it's probably the largest here in a per capita sense."
Most visas will go to workers who have obtained H-2B visas in recent years. The rest is reserved for workers from El Salvador, Guatemala, Haiti and Honduras.
As many Americans opted for road trips over the international jet set during the COVID-19 pandemic, Maine has become an increasingly popular summer destination.
"We have visitors from all over the world, especially in recent years," Smith said.
For Smith, more business is a good thing, but it also means a more pressing need for a full staff.
"We know we're going to be very busy as bookings are well ahead of what they usually are," Smith said. "We are delighted, but we want to make sure that we can take care of these guests when they come."