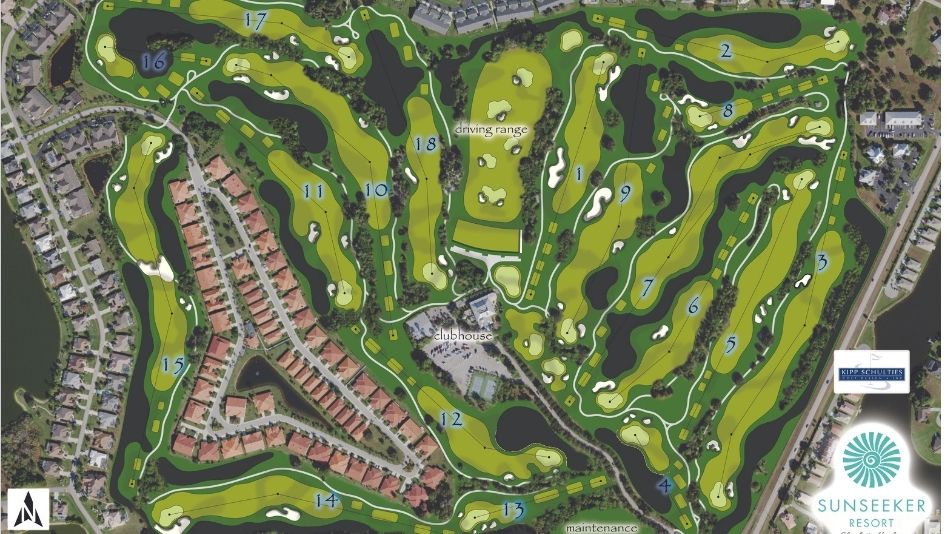 Kipp Schulties to Begin Kingsway Renovation in Southwest Florida
Golf course architect Kipp Schulties will begin renovations at Kingsway Country Club near Port Charlotte, Florida this fall.
The renovation is part of a larger development project that includes the construction of a Sunseeker resort, which was put on hold by owner Allegiant Travel Company in March 2020 due to the pandemic.
Schulties will oversee the renovation of all components of the golf course. The work will also include re-grassing, new irrigation and drainage systems, as well as the expansion of the practice and hunting areas. Maintenance facilities will also be relocated to improve the playability of the course.
Once the renovations are complete, the club – located ten minutes from the resort – will open exclusively to members and guests of the Sunseeker Resort Charlotte Harbor.
The new complex, located near the Punta Gorda airport – a base of operations for Allegiant Air – will be the largest in the region. It will include approximately 500 hotel rooms, more than 180 suites, conference spaces, restaurants, bars, outlets, a spa and a fitness center.
"When we first announced a temporary construction hiatus, we always looked at restarting within 18 months. I am happy to say that we are on the right track, "said Allegiant President John Redmond. "Very soon you will once again see rotating cranes and construction crews in action, working to complete what will be an incredible, integrated resort experience providing exceptional value for both our customers and local residents."
Construction of the entire development is expected to take 18-24 months.