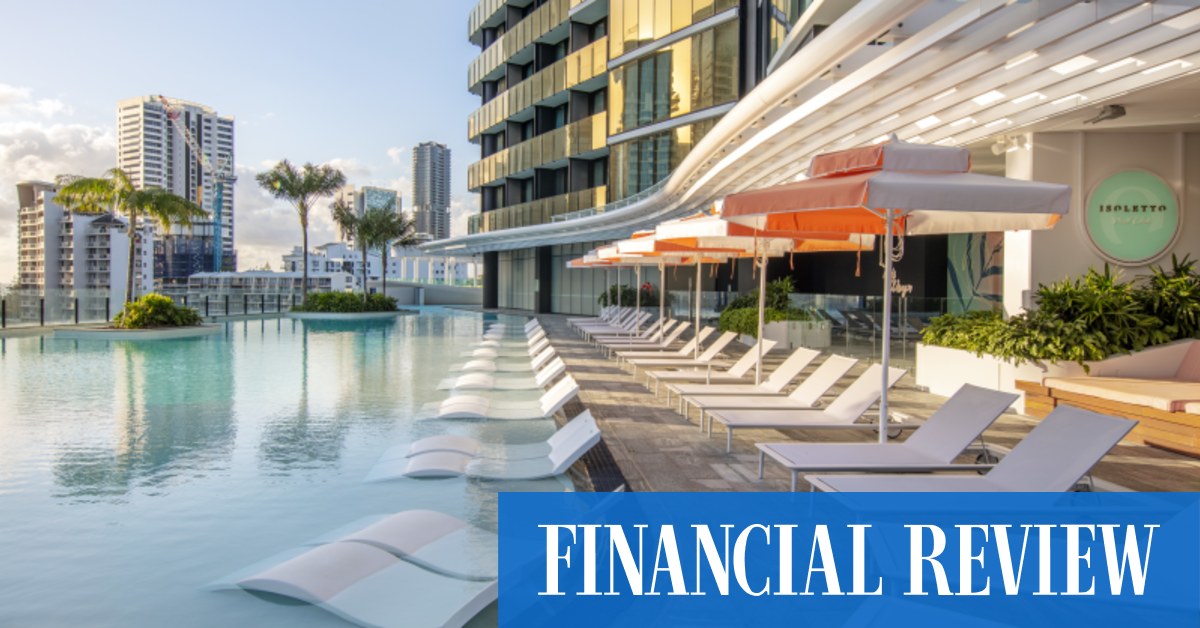 It's not Mykonos, but the Gold Coast bets on pool clubs
Mediterranean-style clubs are all the rage on the Gold Coast, with sun-kissed tourists and locals alike swapping the beach for more upscale surroundings.
It is hoped that bringing a taste of the European summer to southeast Queensland will help revive a tourism industry that was cut off from the rest of the world for two years and then inundated by La Niña.
Earlier this year, Gold Coast City Council allowed hotel operator Australian Venue Co to trial Kurrawa Beach Club. A kitchen, bar and cabanas were temporarily erected on Broadbeach and attracted thousands of visitors, as well as criticism from environmentalists, who called the installation "an extrusion on white sand".
While Mayor Tom Tate hopes to see the beach club concept expand in 2023, a similar proposal in Sydney to establish the 'Amalfi Beach Club' on Bondi Beach has drawn fierce criticism from locals, who have argued that the concept was elitist.
Off the sand, the Gennari Group is preparing to open La Luna Beach Club, a Mykonos-inspired venue on a floating pontoon in the Gold Coast Marina.
Just down the road in Surfers Paradise is Cali Beach, a 5,000 square meter Ibiza-style club with pools, lounge chairs and a beach volleyball court.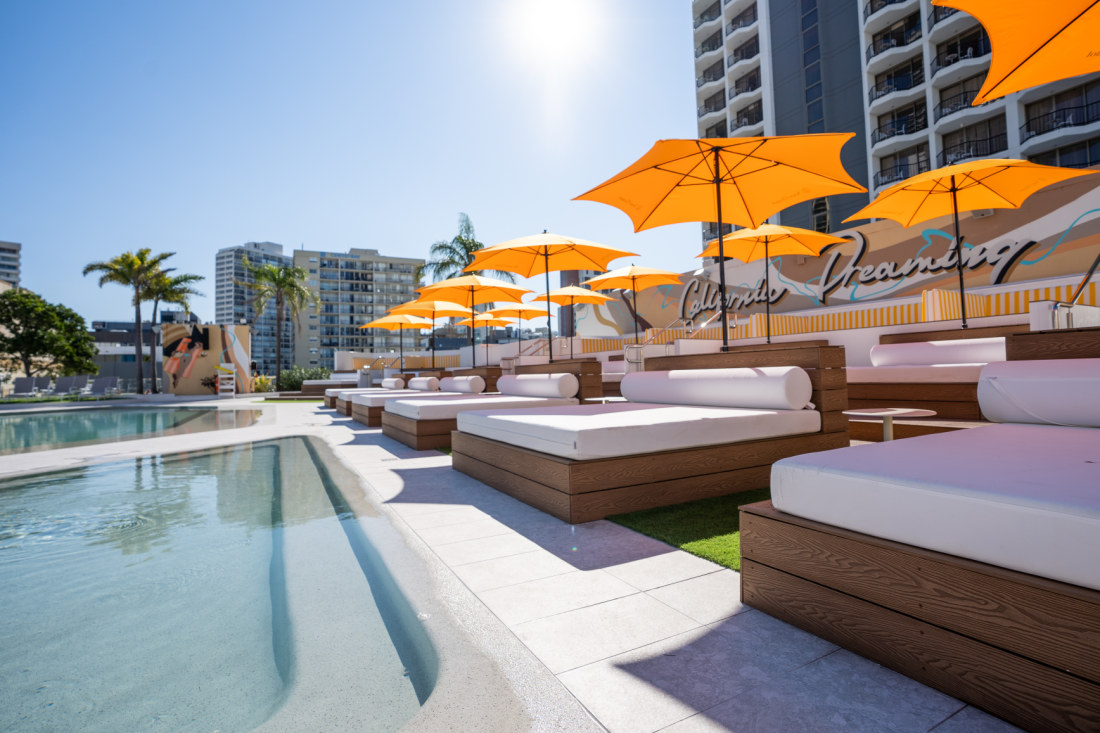 The adults-only rooftop club opened last September and entry is free for visitors. Worth noting is the venue's tattoo policy – the second item on its FAQ page – which states that "Cali Beach does not accept head tattoos, anything offensive, or gang-related."
The Star Gold Coast's Isoletto Pool Club is a bit more exclusive. Only guests staying at the resort (including Star Grand, Darling and Dorsett Gold Coast) can access the Instagrammable location.
Guests staying in the short and long term apartments on the upper floors of the Star Gold Coast will also have access to the pool club. The apartments open next week.
A new conference and events space, Isoletto Privé, is adjacent to the club and features an expansive lawn, patio and terrace suitable for corporate functions, private celebrations and weddings.
The official opening of The Isoletto Pool Club in April marked the next step in The Star Gold Coast's $2 billion master plan, which will eventually see it welcome more tourists than any other resort in Australia.
The writer stayed at the Star Grand as a guest of the Star Entertainment Group.