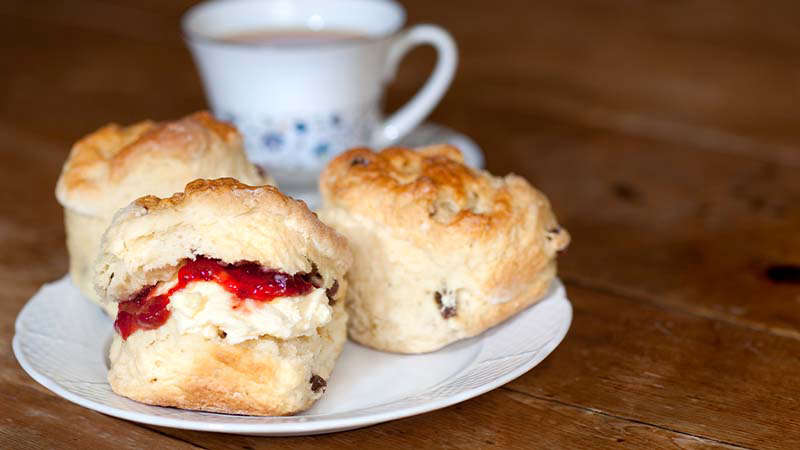 Irish hotel sparks major debate over 'outrageous' price of tea and scones
All the buzz
The prices of tea and scones from an Irish hotel have sparked a major debate online.
Twitter went into overdrive on Sunday after a woman tweeted a receipt from her trip to the Cashel Palace Hotel in County Tipperary.
A total of €49.50 is displayed on the receipt for what appears to be three scones and three teas or coffees, with a tip of €4.50 included in the bill.
The owner of the receipt, Twitter user @Ciarasho tweeted a photo of the receipt, writing, "Send an ambulance."
Send an ambulance pic.twitter.com/g9UGaq8bGu

— Ciara (@Ciarasho) March 27, 2022
The tweet, which has since gone viral online, sparked a major debate on Twitter, with many divided over the price of the items.
Some said the price was "outrageous" and others said "it must have been a joke".
One Twitter user wrote: "I roll my eyes at the prices and usually do nothing but there are limits, it's Cashel not Zurich. It's absolutely outrageous."
"Must be a joke!!! How the hell can you justify that price," another replied.
While other Twitter users were quick to defend the luxury hotel.
"Why don't you compare prices to say Adare Manor or Ashford Castle? Instead of putting a receipt with little context. This hotel is a great boost for Cashel and just opened," one person replied.
While another tweeted: "You were in a 5 star hotel. What did you expect, this is not a cafe."