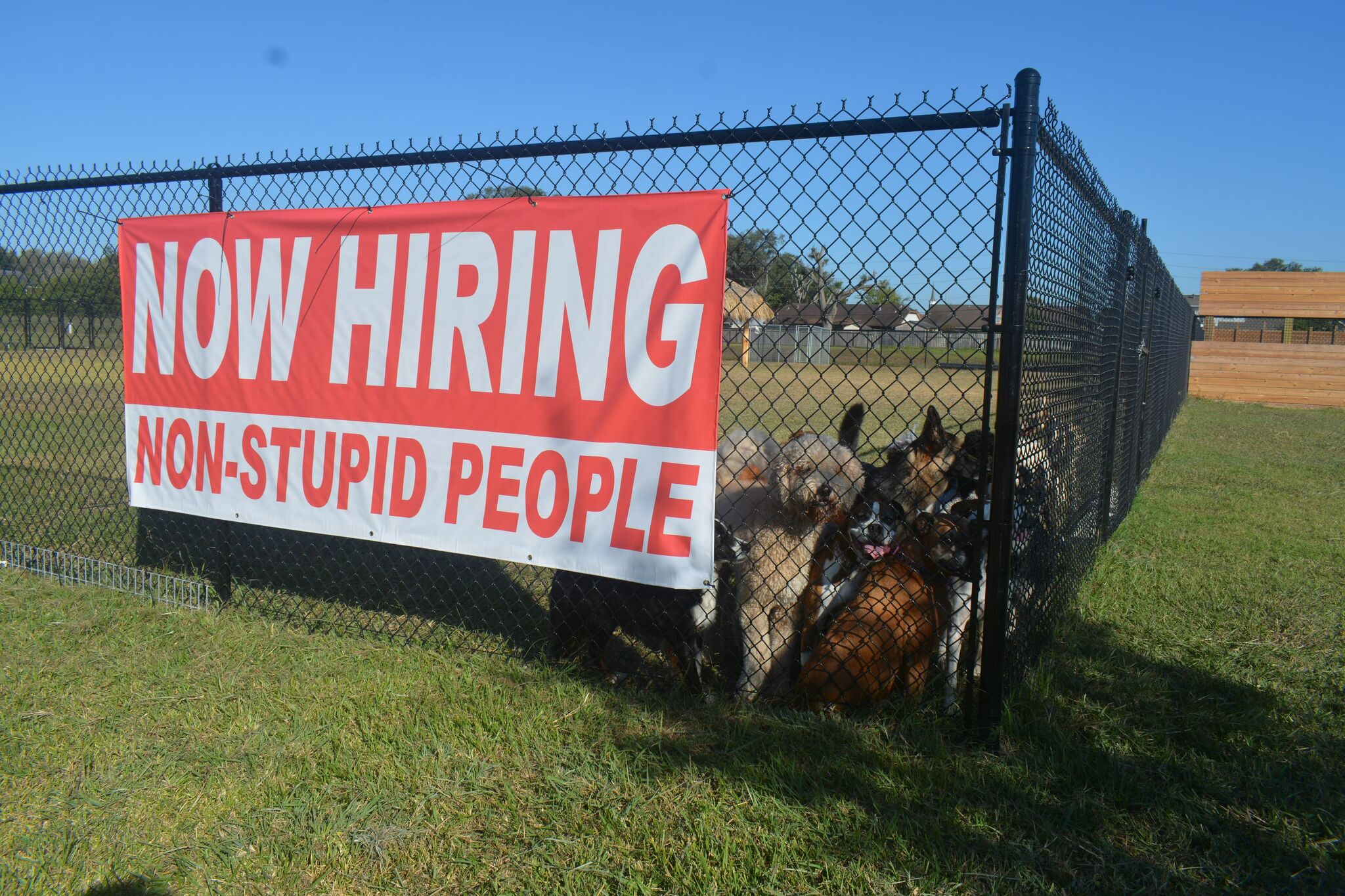 Houston Pet Resort's 'Hire People Not Stupid' Sign Gets Attention
A hiring sign outside a pet daycare center with a particularly direct message is getting mostly positive reactions from the Pasadena community.
Walter Parsons, owner of Pets Gone Wild Resort on Crenshaw Road, said he had an immediate reaction on Tuesday after putting up the sign, which read: 'Now hire people not stupid'. A woman called to complain, saying the sign was offensive.