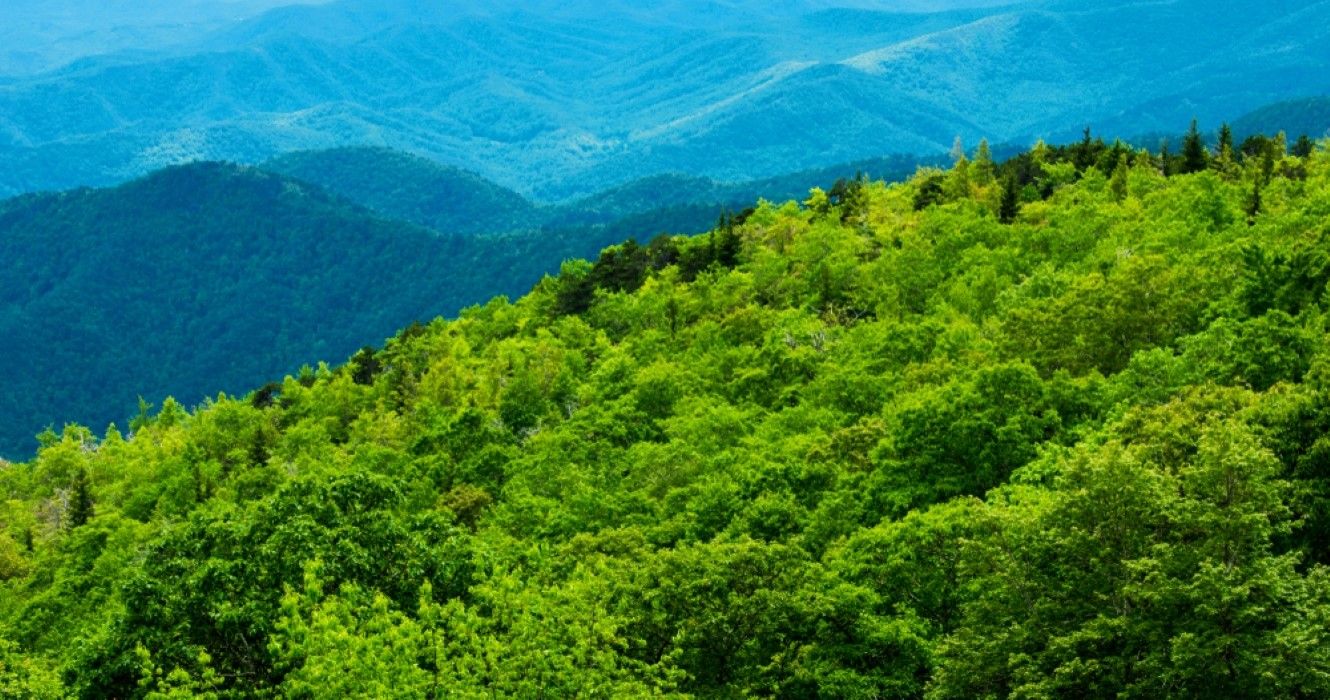 Here's What Blackberry Mountain Resort Will Cost You (And Why It's Worth It)
There are many things Tennessee is known for: Elvis Presley, country music, and whiskey. Dashing scenes and dazzling vistas sweep across "The Volunteer State", spreading goosebumps over spectators and attendees alike. And painting the landscape with solemn grandeur are the Great Smoky Mountains: slippery ridge – after slippery ridge – of majestic forest cover. There has never been another mountain that deserved the "Grand" prefix.
Prominently placed in this jaw-droppingly beautiful kaleidoscope are numerous hotels, lodges, and campsites that provide accommodation for those consumed by this particular strain of wanderlust. Some cater to budget travelers who don't mind stretching convenience and comfort to the max. Others are there to satisfy epicurean desires for luxury and comfort. At the heart of this delightfully intricate network is Blackberry Mountain Resort, the subject of this article. Let's go deeper.
Here's why Blackberry Mountain Resort is worth it
Nestled in the winding foothills of the Great Smoky Mountains, approximately 26 miles (41.8 km) on the southeast side of Knoxville, Tennessee – via TN-33 S – Blackberry Mountain Resort serves up southern hospitality in its exact sense. The resort is just under 30 minutes away if traveling from Knoxville. Upon reaching Blackberry Mountain Resort, one is immediately struck by its sheer size, with a backdrop of stunning 360-degree views of majestic mountains and verdant valleys. For perspective, this property sits on 5,200 acres. Just over half of that, or 2,800 acres, is set aside for conservation land. The atmosphere of the resort is the quintessential image of peace and serenity. Lively, breathtaking green lies on every blade of grass that one lays eyes on.
The resort also offers several outdoor activities that go a long way in making the vacation restorative. These include ziplining, aerial yoga, tennis, hiking, gym, waterskiing, painting lessons, pottery lessons, and forest bathing, among a dozen others. The stylish rooms, which come in five different classes and styles, all open up to stunning mountain views that one wouldn't want to stop staring at. Other amenities that come with the rooms include kitchens, wood-burning fireplaces, screened porches, air conditioning, free high-speed internet, and minibars, among others. For dinner, The Blackberry's main restaurant, known as Three Sisters, offers tantalizing creative menus that are varied and prepared with the utmost culinary sophistication. A rotating four-course menu, internationally selected wines, as well as well-brewed beers. Yet that only scratches the surface.
Related: Going to the Smoky Mountains? Why explore Pigeon Forge, Tennessee.
Why Blackberry Mountain Resort is more than a resort
In addition to staying in rooms fit for royalty, serving delicious international cuisines, and offering a delightful array of outdoor activities, all while being surrounded by better-than-described views, Blackberry Mountain Resort has yet another distinctive feature: its wellness offer. The restaurant's wellness philosophy is holistic, targeting mind, body and spirit. While practitioners employ many mediums or agencies to bring holistic wellness, Blackberry Mountain Resort focuses on just two: nature and, surprisingly, art. Some art-based activities the resort has designed as part of its wellness program include meditative watercolors, Mandala stone painting, guided journaling, and clay-based activities.
Meditative watercolors involve subjecting participants to watercolor painting and incorporating creative elements such as meditation, breathing exercises, and what they call "intention setting." As the participants slide their brushes on the page, the feelings awaken while the thoughts are purified. Mandala stone painting involves painting geometric patterns known as Mandalas, which means "circle" in Sanskrit. In many Eastern cultures, mandala patterns have been associated with wholeness and continuity and, by extension, well-being and healing. The expected immediate result is one of inner calm and clarity.
Working with clay is essentially a sensory experience that goes a long way in stimulating mental energies. In guided journaling, participants – through writing prompts – are helped to record their daily experiences in a way that highlights the expression of gratitude and appreciation. Scientists have long established the link between gratitude, feelings of happiness, and overall good health.
Related: Nashville, Tennessee: your essential weekend itinerary.
These activities are included in the price of the stay at Blackberry Mountain Resort
Every morning, the resort offers fitness classes as part of the room package, and therefore at no additional cost. Other added values ​​included in the hall package include specialty classes, holistic health speakers, an open art studio, and what they call an Open Climb Time. These classes start at 9:00 a.m. and, since they last three hours, end at noon sharp.
The services, atmosphere, setting and comfort offered by the Blackberry Mountain Resort are eloquent arguments against the adage that money does not buy happiness. It is a resort that meets, if not exceeds, every sense of the word luxury.