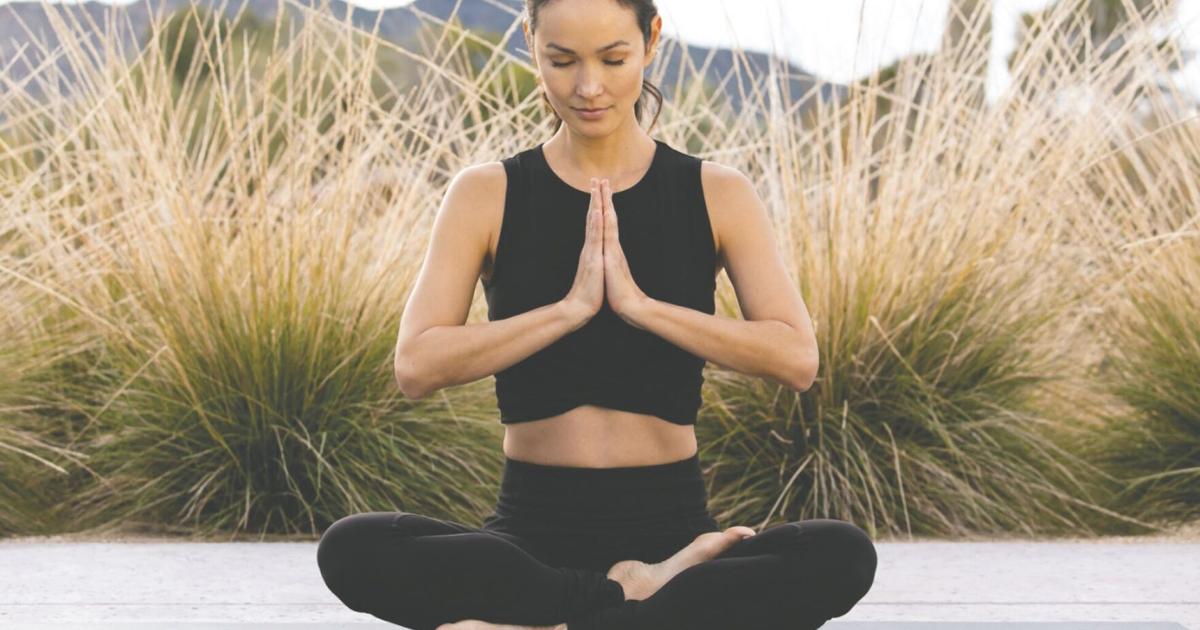 Desert Retreat | Scottdale | citysuntimes.com
Many of us already call the city of Carefree home for a reason. Beyond the Carefree Desert Gardens, the iconic shops of Easy Street, and the abundance of dining options for all appetites, Carefree exudes a sense of relaxation and, well, a carefree attitude. Adding to the distinctive character of the Carefree City and nestled in the high Sonoran Desert is the CIVANA Wellness Resort & Spa. The earthy location recently expanded its wellness and retreat programming through a new partnership with iconic fitness brand, iFIT Health & Fitness, to offer iFIT retreats.
The award-winning wellness resort was ranked 4th best destination spa in the United States by Travel + Leisure— provides a world-class setting to host iFIT's first-ever real-world retreats. Proud to be the first wellness center and spa to focus on happiness first, health always, CIVANA offers time and space to awaken the soul, free the mind and connect.
"CIVANA's mission is to provide our guests with individualized programs that bring happiness and well-being," says Adam Ross, co-founder of CIVANA Wellness Resort & Spa. "Expanding our curated retreats, like the one with iFIT Health & Fitness, allows us to continue this mission and provide customers with the latest advancements in this industry."
What to expect?
While CIVANA may be in your own Carefree backyard, it will be worth the four-day, three-night wellness experience led by iFIT's in-demand trainers alongside CIVANA's expert wellness guides. Each experience is suitable for all fitness levels with a focus on personal wellness and resetting your mind and body.
While you'll have luxury accommodations, you'll likely be too busy exploring the resort's hyper-seasonal and local dining, iFIT-run fitness classes, organized wellness activities (think sound baths, to meditation and aerial yoga) and wellness spa to stay in your room.
As with most things at CIVANA, you will receive a personalized nutrition plan after a one-on-one consultation with one of iFIT's registered dietitians on site.
When relaxation is a must, you can indulge in the signature CIVANA spa massage treatment as well as time in the spa's signature Aqua Therapy circuit consisting of hot and cold pools, a cool waterfall shower and a sanarium.
CIVANA's newly redesigned fitness center features iFIT's signature Freemotion equipment, including the Freemotion Interactive Cardio Experience and the Freemotion Inclusive Strength Training Experience. The new offerings put thousands of live and on-demand workouts at your fingertips, led by some of the world's best professional athletes, gold medal-winning Olympians and celebrity trainers. This spring, renowned iFIT trainer John Peel will lead retreats April 14-17 and May 15-18.
"These retreats are designed to bring iFIT's unparalleled connected fitness experience to life in a new and unique way," said iFIT Chief Experience Officer Mark Watterson. "For the first time, our community will be able to learn from our top trainers in real life, while being surrounded by all that CIVANA properties have to offer.
Sometimes it's good to get away from it all in your own garden, even if it's just down the road for a quick spring refreshment.
CIVANA Wellness Resort & Spa is located at 37220 Mule Train Road in Carefree. For more information, visit https://retreats.ifit.com or call 470.826.1029.