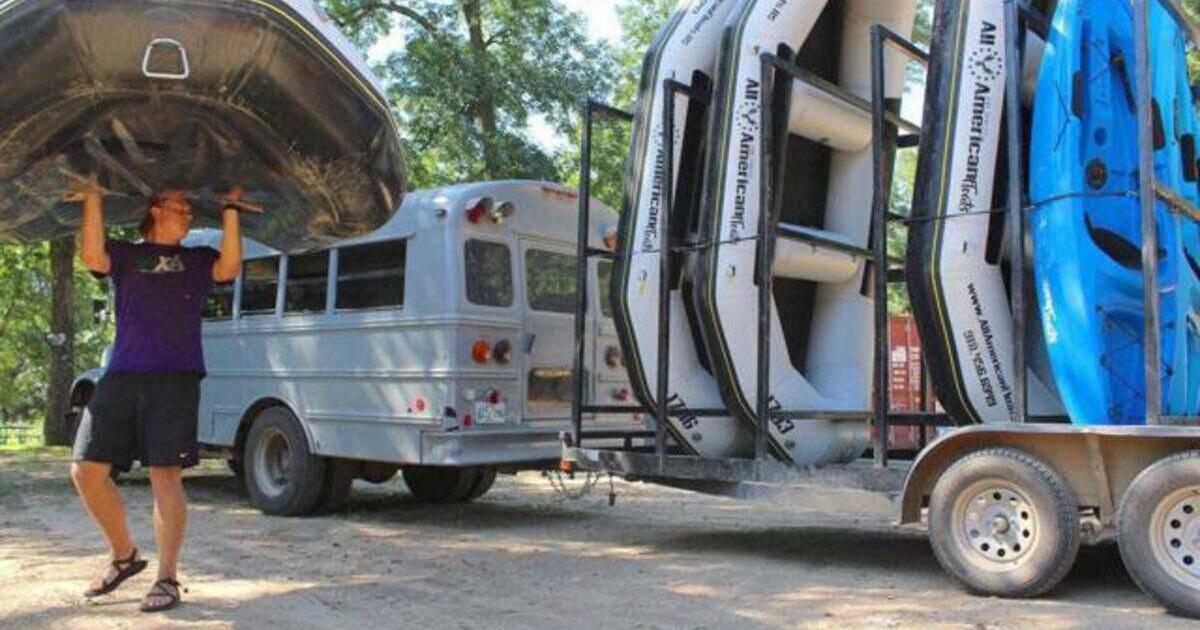 Businesses by the river, lakes anticipating peak tourist season | News
Amid high gas prices, marinas on area lakes and float operators on the Illinois River expect strong turnout this year as many will prefer to stay close to home rather than travel off of State.
Over the past two years, COVID has forced many people to stay grounded. Flights and cruises have been canceled as Oklahomans choose to plan staycations.
Last year, float operators were notified that an agreement between the Grand River Dam Authority and the Oklahoma Department of Wildlife Conservation that allowed operators to use public access points had expired. .
"We have seen a positive outcome between GRDA and our river outfitters. I think with all the attention given to the issue of public access points on the Illinois River, it has allowed river operators to work more cohesively with GRDA," said Gena McPhail, Director of Tourism for the Tahlequah Area Chamber of Commerce.
In December, former TDP News editor Grant D. Crawford reported that the deal had actually been extended through 2025, meaning outfitters will continue to float tourists down the river.
Pam Hazen of War Eagle Resort looks forward to the year ahead.
"I'm glad there's no COVID," she said. "We've been through two COVID summers. I think it's going to be a good one. People have found out about us who normally don't come, and I think gas prices are going to help us. Coming to the river isn't an expensive vacation. People will come to the river. They won't spend a fortune."
War Eagle Resort offers 16 motel rooms, seven A-frame cabins, 17 dormitories, the Cherokee House, the Rock House, three lodges, and an RV park with tents. Motorhomes are connected to electricity and water. The resort also offers rafts, canoes, kayaks, and six-person rafts. In years past, guests could experience canoes, but because younger people tend to prefer kayaks and rafts.
The outfitter also has a barbecue stand and serves breakfast.
"We're sold out every weekend," Hazen said.
Riverbend Floats is a small outfitter that will offer a full range of options from kayaks to rafts.
"Business has been phenomenal during COVID. With these high gas prices, I expect people to stay home. Business will be phenomenal this year. made some great friends over the years. It's a fun business," said Robbie Frank, owner of Riverbend Floats.
Riverbend attracts people from all walks of life, but especially families and seniors.
"Ours isn't usually the party band. It's a nice family experience," Frank said.
Floaters can expect to see a full range of wildlife.
"We have eagles. We even have bald eagles all year round which we didn't have before," he said. "We see a whole range of wildlife, from river otters to giant fish [carp]. You can usually see them with the naked eye. Floaters will say, 'I saw a huge fish.'"
Other common wildlife on the Illinois River include rabbits, deer, elk, bobcats, etc.
Riverbend floats sell out on Saturdays, so Frank recommends visitors make reservations.
"I always tell our employees that this might be the only vacation a family can take this year, so let's make it special for them," Frank said.
Burnt Cabin Marina & Resort at Park Hill offers rentals, cabins, camping, and boats along Lake Tenkiller. Pontoons, tritoons, jet skis, paddle boards and ski boats are popular. The nine cabins on site vary in size and can accommodate between four and ten people. All lakes have water views.
"It's a pretty lake. Everything we do is water-related, whether it's fishing, boating. There are people who don't boat," says co-owner Karen Young.
The site also features live music and other events, like Aquapalooza. Movie nights will take place on a large screen in the water, which viewers can view from land or on a boat.
"The Boat Bar and Grill is popular and offers burgers, quesadillas, tacos, pulled pork, brisket, as well as catfish, fresh from the lake.
Youth groups of 150-200 also visit Burnt Cabin
"Gasoline prices are high, but I don't think that's going to keep people away," Young said.