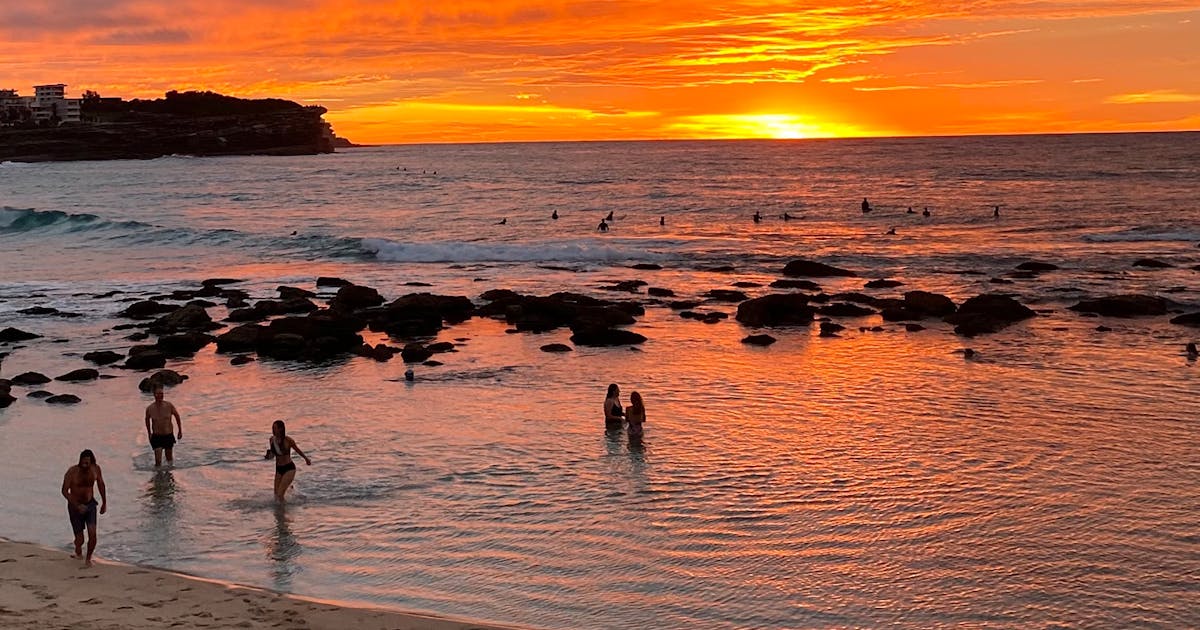 7 must-do activities to add to your Sydney itinerary
Whether you're looking for adventure, impeccable cuisine, culturally rich experiences or pure relaxation, Sydney truly is a special city that caters to everyone. From beautiful beaches and rugged bushland to quaint suburbs and a thriving CBD, Sydney awakens your sense of wonder around every corner.
Whether you've lived here all your life, moved from somewhere else, or are just passing through, you always need recommendations because there's so much going on. We've carefully selected seven lucky ones that are sure to delight the senses and leave your heart feeling full.
Soak up great views at North Head Sanctuary
While Manly Beach is understandably a tourist hotspot, fewer people visit the national park hiding in plain sight. Behind Shelley Beach, itself a scenic 20-minute walk from the bottom of the Manly Corso, is North Head. If you want to hike to the top, it's an inauspicious start as the entrance is somewhat hidden, but follow the path and keep climbing and you'll get your reward: an oasis of calm in one from Sydney's most popular suburbs and the feeling of freedom that comes from the crisp ocean air and stunning vistas. Discover the city and its emblematic monuments, and also contemplate the endless ocean, while being in virtual solitude.
Eat, drink and sing in Chinatown
Is there anything more joyful than spending quality time with the people who matter most in your life? Bonding over food and shared experiences is fuel for the soul, and there's arguably no better place to do it than in the hustle and bustle of Sydney's Chinatown. There are countless restaurants to feed your appetite, whether you're craving ramen, dumplings, or yum cha. Then, head to one of the many karaoke places in the area, rent a room, get the drinks in and, during the night, pretend to be Adele, Alanis Morissette, Ariana Grande or, quite frankly, whoever you want. . It doesn't matter when you are surrounded by your loved ones. Our favorite ? Chinese Noodle House (it's BYO) or Lotus followed by K1 Karaoke Lounge.
Tap into Mother Nature on a guided foraging walk
You probably know that some of our native flora (lemon myrtle, wattleseed, lilly pilly) are edible (and delicious!), but would you know how to find edible plants in Sydney? Wild food advocate Diego Bonetto hosts foraging tours, workshops and dinners that aim to educate and inspire people to develop a keener interest in their local landscapes. You might think foraging would be limited to more rural areas, but Diego's tours include areas such as Lithgow, Clovelly, and Tempe. It really cultivates a sense of place to feel more in touch with what you see growing around you every day.
Relax and unwind at Slow House
Everyone deserves to indulge once in a while, and there are few better places to do it than at Slow House, a space that promotes calm and well-being by encouraging those who visit to do so. finally, slowly. The epitome of self-care, Slow House offers a range of packages where you can mix and match sauna, light therapy and ice bath offerings to curate an experience designed just for you. To get the full experience, why not sign up after completing a coastal walk between Coogee and Bondi? We guarantee that you will leave relaxed, revitalized and rejuvenated.
Rule the city as you climb the Harbor Bridge
Sydney has one of the most instantly recognizable and iconic skylines in the world. The city's beloved hanger, which recently celebrated its 90th anniversary, connects Sydney's North and South and is an engineering marvel. Crossing it is always special, but for the real thrill seekers, you can experience the unique adventure of climbing it. You arrive straddling the harbour, 134m above the water with stunning views of the incredible city below. Sydney Opera House, Darling Harbor and distant suburbs like Balmoral, Balmain and Bondi are all visible. See the city like you've never seen it before with a sunrise climb, day or night.
Admire the natural splendor of Bundeena
A hop, hop and a hop from Sydney is Bundeena, which has some of the most stunning natural beauty you can find within hours of the CBD. Set in the heritage-listed Royal National Park, Bundeena is flanked by peaceful bushland and provides a launch pad for adventure. Expect a splendid mix of idyllic beaches and stunning coastal vistas. There is an abundance of bush walks and tracks, including a scenic eight kilometer return walk between Bundeena Drive and Little Marley Beach. Plan your trip well, bring plenty of snacks and make sure you snap the perfect Insta shot (he begs) – we highly recommend arriving early, even before sunrise to squeeze the best juice of the day.
Discover the old and the new in Barangaroo
These days, Barangaroo is best known as a center of business, but like everywhere in Sydney, it has a rich and vibrant history that is endlessly fascinating. Led by environmental educator Clarence Slockee, Barangaroo Aboriginal Cultural Tours explore the area's significance to people of the world's oldest living culture. In the Barangaroo Reserve, you have the chance to connect with the heritage of the city and hear the stories of the clans of the Eora nation. Barangaroo Reserve is also Sydney's only public park that contains native plants exclusively; yet another reason to visit and take it all in.
Whether it's igniting your sense of adventure or connecting and discovering a sense of place, Sydney, NSW has it all. Brimming with natural splendor, unparalleled vistas, community spirit and incredible local produce, it's time to get out and explore what NSW has to offer. and feel something new. Learn more at visitnsw.com/feelnew.
Editor's Note: This article is sponsored by Destination New South Wales and proudly endorsed by Urban List. Please support the sponsors that make Urban List possible. Click here for more information on our editorial policy.
Image credit: Elise Cullen