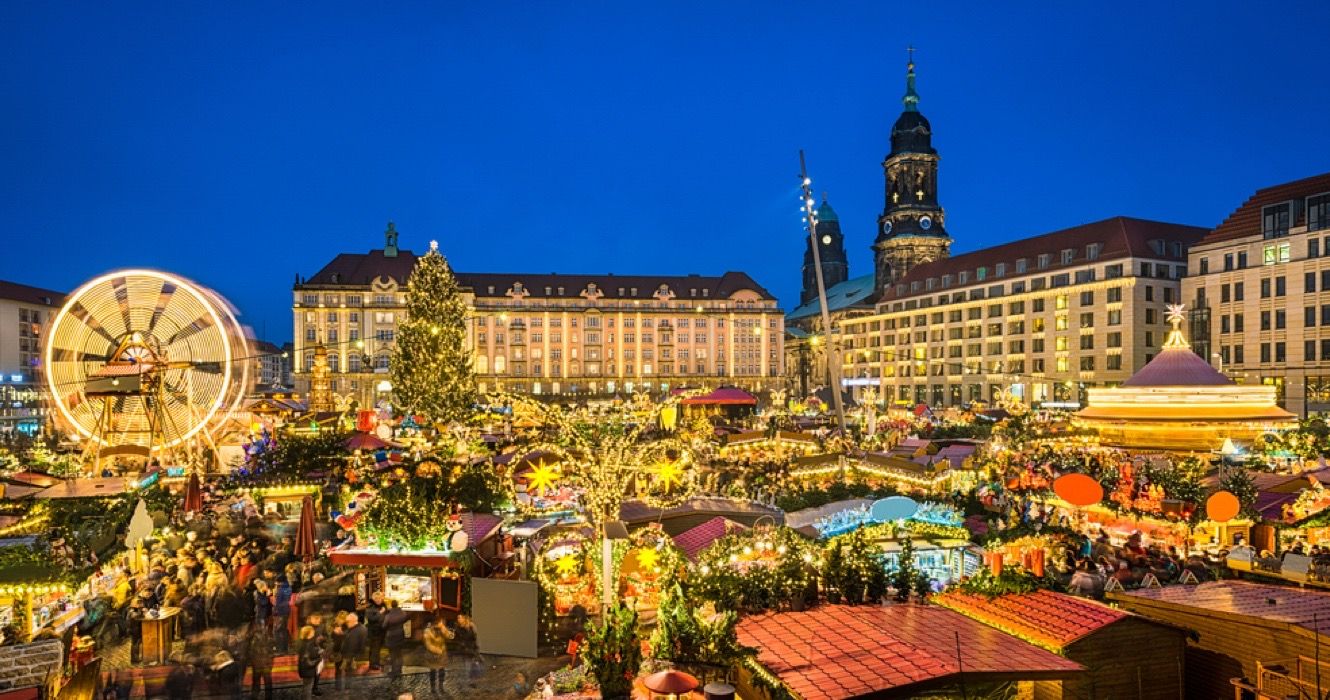 10 essential European experiences to have when visiting Europe
For centuries, Europe has been a destination of choice for travelers from all over the world. The continent's rich history, diverse cultures and natural beauty make it a continent that has something for everyone. Many visitors enjoy being able to explore multiple countries in such a small area.
Of course, having so many options can also make it hard to know where to start or what experiences to look out for. Visitors with limited time may feel like they need to plan their itinerary in order to get the most out of their trip. The secret, however, is to prioritize quality over quantity and choose experiences that will create lasting memories. So what experiences should visitors consider when planning their trip to Europe? Here are ten.
Related: 10 Picturesque Towns in Europe That Offer Budget-Friendly Vacations
ten

Ride a gondola in Venice, Italy

One of the most iconic images of Venice is that of gondolas gliding through the city's canals. Gondolas have been used as transportation in Venice for centuries and remain the best way to get around the city. Visitors can flag down a gondola at any of the city's designated stops or rent one for a private tour. A gondola ride is not only a unique experience, it's also a great way to see Venice from a different perspective.
Cost:
Gondola rides start at around €80 ($77.52) per gondola for a private tour

Hours:
Gondolas are available all day

To note:
From 7:00 p.m., gondola rides increase to €100 (US$96.90), so plan accordingly
9

Hiking in Plitvice National Park, Croatia

Plitvice National Park is one of Croatia's most popular attractions, and it's easy to see why. The park is home to a series of 16 cascading lakes, waterfalls, and hiking trails. The turquoise waters and lush vegetation are simply stunning. Visitors can explore the park on their own or take a guided tour. There are also a few hotels located within the park, making it the perfect place to spend a few days exploring.
Cost:
Varies by season. January to March and November to December, $11.85, May and October, $26.50; and June to September, $44.50

Hours:
Varies by season, with first entry time at 7:00 a.m. and last closing time at 8:00 p.m.
8

Take a photo with the Eiffel Tower, France

Towering over the city of Paris at 324 meters high, the Eiffel Tower is one of the most recognizable landmarks in the world. The tower was built in 1889 and has since become an iconic symbol of France. Visitors can take an elevator to the top of the tower for panoramic city views or enjoy a meal at one of the tower's restaurants. Of course, no visit to the Eiffel Tower is complete without a view in front.
Cost:
Admission starts at around €26.80 ($25.97) for top-floor elevator access

Hours:
The tower is open year-round, but hours vary by season. Most days, the tower is open between 9:30 a.m. and 10:45 p.m.
Related: Worth it? What you can really expect when visiting the Eiffel Tower
seven

Explore the Palace of Versailles

Built in the 17th century for Louis XIV, the Palace of Versailles is one of the most opulent royal residences in the world. The palace is home to a series of lavish apartments, gardens and museums. Visitors can take a guided tour of the palace or explore it on their own. Many visitors also choose to spend a day exploring the surrounding grounds, which include several gardens and fountains. The palace is located just outside of Paris and can be reached by train.
Cost:
Admission to the palace starts at around €19.50 ($18.90)

Hours:
9:00 a.m. to 6:30 p.m.

To note:
The palace is closed on Mondays
6

Visit Stonehenge, England

Stonehenge is a prehistoric monument located in Wiltshire, England. The monument consists of a series of large stones arranged in a circular formation. Stonehenge is thought to have been built between 3000 and 2000 BCE, although the exact purpose of the monument is still unknown. Visitors can explore the site on their own or take a guided tour. There is also a visitor center located near the monument with artifacts and information about the history of Stonehenge.
Cost:
Entrance to the site starts at around €20 ($21.88) without a donation (and an additional $2 with a donation)

Hours:
9:30 a.m. to 7:00 p.m.
5

See the Northern Lights in Iceland

The Northern Lights are a natural phenomenon that can be seen in the night skies of countries near the Arctic Circle. Iceland is one of the best places to see the Northern Lights, as they can be seen across the country from September to April. There are several tour operators that offer guided tours of the best places to see the Northern Lights. Visitors can also choose to explore on their own and enjoy the stunning views of the Northern Lights.
Cost:
Self-guided tours are free

Hours:
The Northern Lights can be seen throughout the night during the months of September to April
4

Join a wine tasting tour in Tuscany, Italy

Tuscany is one of the best wine regions in Italy and is known for its Chianti wines. Visitors can take guided tours of the vineyards and cellars or explore the area on their own. Many wine festivals are also held in Tuscany throughout the year, where visitors can sample a variety of local wines.
Cost:
Varies by tour

Hours:
Vineyards and wineries are open year-round, but hours vary by season
3

Stay in a castle in Scotland

There are over 3,000 castles located in Scotland, making it the perfect place to stay. Visitors can find castles that have been converted into hotels or Airbnbs. Many of these castles offer stunning views of the surrounding countryside. Visitors can also visit some of Scotland's most famous castles, such as Loch Ness and Stirling.
2

Go skiing in the Swiss Alps

The Swiss Alps are one of the most popular places to ski in Europe. Visitors can find several ski resorts located in the Alps. Some of the more popular resorts include Zermatt, Verbier and St. Moritz. Visitors can also choose to cross-country ski or take a dog sledding tour. In addition to skiing, the Swiss Alps offer breathtaking views of the surrounding mountains and valleys.
Cost:
Ski passes start at CHF 50 ($50.09) per adult

Hours:
Varies by ski resort
1

Visit the Christmas markets in Dresden, Germany

Dresden is known for its wonderful Christmas markets, which are held throughout the city in December. Visitors can find a variety of traditional German products, such as handmade Christmas decorations and gifts. There are also many stalls selling food and drink, such as roasted almonds and mulled wine. Dresden's markets are some of the largest in Germany and well worth a visit during the festive period.
Cost:
Free to enter

Hours:
Markets are open from late November to early January, but times vary by market